Okay, I have an explanation for this... I swear. XD You see, the first time I heard the NEWS song "LET'S GO TO THE PLANETS," I got a mental image... of the Magic School Bus. I'm assuming it's because I remembered that time they went to space. But, yeah. That spawned THIS: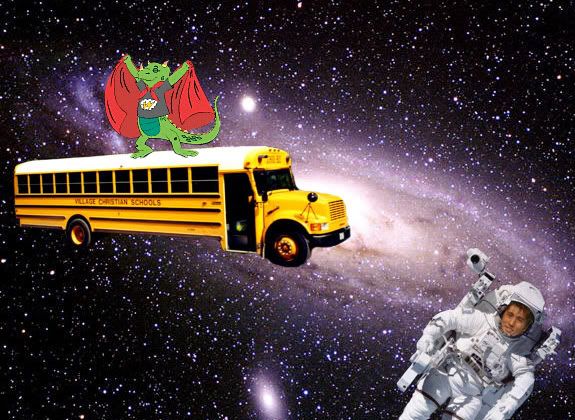 This is NEWS's magic school bus. That's the lizard from the Magic School Bus show/books/whatever. Oh, and that's Jimmy Mackey looking hot in the astronaut suit.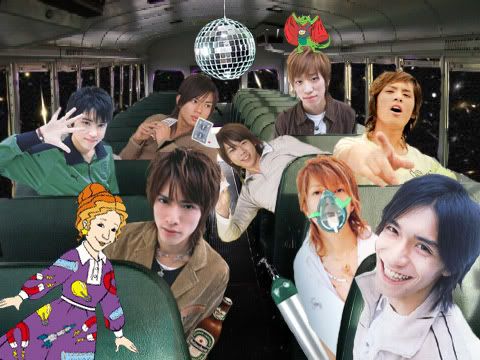 The inside of their big gay bus. Miss Frizzle is driving, of course. It's okay, Uchi... in space, no one can hear you scream.